Vladyslav Zastup is an Associate in Corporate law and M&A practice, specializing on issues of corporate law, investment, mergers and acquisitions, and energy.
He has considerable experience in the creation, restructuring, and liquidation of businesses. Advises on the alienation of real estate, supports business purchase and sale agreements.
Vladyslav actively advises Ukrainian and foreign companies on energy issues and alternative energy in particular. He has considerable experience in supporting such projects at all levels of their implementation.
Vladyslav also consults on energy infrastructure issues, has experience in supporting large projects in the field of public procurement for the construction of energy infrastructure.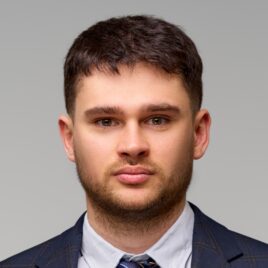 Contacts

31/33 Kniaziv Ostrozkykh St, Zorianyi Business Center, Kyiv, Ukraine, 01010