Quarantine and restrictive measures have shaken the business world.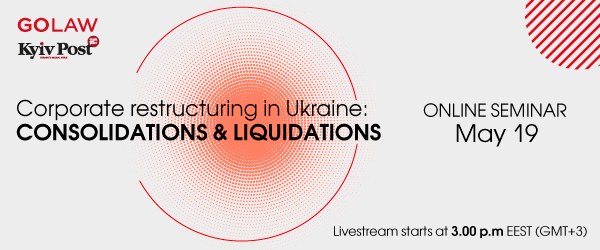 Now, more than ever, it is important to find the right way out of this situation and stay afloat. But as the market has slowed down, companies are left to deal with the aftermath – a melting pot of disparate investments, high operating costs, inefficient operations, duplication, disorganisation and, on top of that, leaders are struggling to manage a diverse, unrelated portfolios of struggling business lines.
New regulation on beneficial ownership and controlled foreign corporation rules also require immediate decisions related to the corporate structures companies.
Corporate restructuring can be incredibly beneficial in helping to improve operations, as well as ensuring the efficiency of a company.
Agenda:
What is internal corporate restructuring and the reasons for its implementation?
Internal consolidations and liquidations of companies: how to choose the right method of reorganization?
Corporate restructuring process and possible implications.
Tax aspects during consolidation and liquidation.
Labor issues during the process.
Real corporate restructuring cases and court practice
Registration
Online seminar

19 May 2020

15:00 -
Register now
Speakers