Overview
GOLAW is a leading Ukrainian law firm in the field of antitrust and competition.
Every year we support dozens of large projects, provide a full scope of services in the industry, successfully represent the interests of clients on a variety of issues related to the activities of the Antimonopoly Committee of Ukraine.
Our team supports the merger clearances obtaining from the Antimonopoly Committee, represents the clients' interests in investigations of complex industry cases, conducts antitrust due diligence, as well as develops and implements antitrust compliance programs.
The combination of deep expertise and experience in the public and private sectors allows us to achieve the highest customer service in the industry.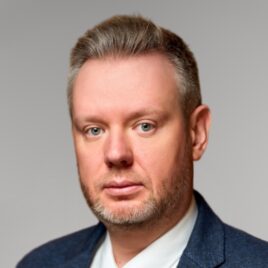 Partner, Head of Antitrust and Competition practice, Attorney at law
Contacts

31/33 Kniaziv Ostrozkykh St, Zorianyi Business Center, Kyiv, Ukraine, 01010