Overview
For those accused of a crime, there can be no more important decision than the selection of a defense attorney. In order to avoid financially crippling penalties or even serving time in prison, anyone accused of a crime must secure for themselves the best possible legal defense team.
That is why, of all the types of legal assistance, support of criminal cases occupies a special place. Facing criminal accusations can also destroy not only the professional reputation of a person, but also negatively affect their emotional state and social status.
At GOLAW, our criminal attorneys have been successfully defending clients' interests in criminal proceedings for over a decade. We are well aware that sometimes such cases are initiated without objective grounds in Ukraine and we are ready to assert your rights.
---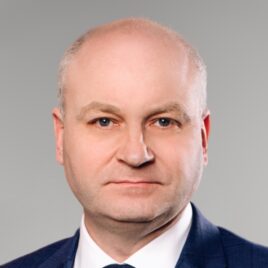 Partner, Head of Criminal Law and White Collar Defence practice, Attorney at law
Contacts

31/33 Kniaziv Ostrozkykh St, Zorianyi Business Center, Kyiv, Ukraine, 01010
Recognitions

The Legal 500 EMEA 2023