Overview
The introduction of martial law on the territory of Ukraine resulted in changes in all spheres of economic activities. During martial law, the Parliament adopted and continues to adapt many important laws aimed at quick adapting the country's economy to new realities and ensuring its rapid recovery after the war.
At the same time, every situation that arises in business operations under martial law is individual.
We approach the resolution of a problem through the prism of the business objectives of our Clients, also taking into account current realities and advising on all possible issues arising under martial law: business relocation, compensation for damages caused by the military aggression of the russian federation, issues of non-fulfillment of contract terms and obligations, force majeure, as well as issues in tax, customs, migration, labour and corporate law.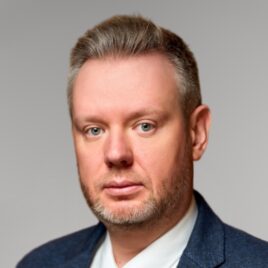 Partner, Head of Antitrust and Competition practice, Attorney at law
Contacts

31/33 Kniaziv Ostrozkykh St, Zorianyi Business Center, Kyiv, Ukraine, 01010