24 April 2023
- Publication
The International Commercial Arbitration Court at the Chamber of Commerce and Industry of Ukraine has allowed the electronic exchange of documents, namely: the possibility of submitting documents and materials by e-mail, sending arbitral award in an electronic version. The oral hearings are also held via video conference.
Did the full-scale war in Ukraine affect the nature of lawsuits?
The war affected all spheres of life, including economic and legal transactions. In arbitration cases, as well as in court cases, there is a tendency to refer to war as a force majeure circumstance. The parties refer to force majeure to legitimately delay the performance of the obligation under the contract until the expiration of such force majeure and to avoid liability such as fines for the respective delay.
Are there currently any restrictions or obstacles in arbitration cases in connection with the war in Ukraine?
Resolution No. 18 of the National Bank of Ukraine dated February 24, 2022 "On the operation of the banking system during the introduction of martial law" introduced a number of restrictions, in particular, regarding cross-border transfers of currency values from Ukraine, except for the cases specified by the said Resolution.
Clause 14 of the Resolution prohibits the cross-border transfer of currency values from Ukraine in hryvnias/foreign currency, except for the following cases related to arbitration:
carrying out operations related to the consideration of cases at the International Commercial Arbitration Court and the Maritime Arbitration Commission at the Chamber of Commerce and Industry of Ukraine;
payment by state enterprises of registration and arbitration fees, advance payments to cover arbitration costs, which are carried out within the framework of preparation, submission, and consideration of claims to international commercial and investment arbitrations.
In other words, Ukrainian enterprises of private ownership cannot make any payments to the bank accounts of arbitration courts abroad, such as payment of registration and arbitration fees and advance payments to cover the arbitration costs. From our experience, we should note that Ukrainian banks refuse to perform such transfers.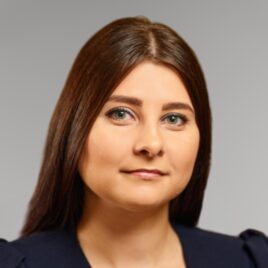 Senior Associate, Attorney at law
Contacts

31/33 Kniaziv Ostrozkykh St, Zorianyi Business Center, Kyiv, Ukraine, 01010