27 April 2021
- Publication
Those who have experienced appealing to the courts have a higher level of confidence in the judiciary than those who have never done it.
Kateryna Manoylenko, a Partner and Head of Litigation and Dispute Resolution practiceat GOLAW, said this during the Court Index 2020 findings presentation.
She noted that, according to her experience, courts often defend the rights and legitimate interests of both ordinary citizens and businesses.
The survey shows that the level of confidence in the judiciary by those who have at least once appealed to the court and dealt with it is higher than by those who have never dealt with the judiciary in Ukraine

said Kateryna Manoylenko
She cited an example from her law firm practice when a large foreign bank provided a loan to a Ukrainian company for about EUR 20 million. Later, the debtor refused to repay.
When we received the case – mortgaged property has no longer been available, and the debtor has actually already started the liquidation process. We have initiated many court proceedings in courts of all jurisdictions. It took us 3-4 years, however, due to the legal decisions of Ukrainian courts it was possible to return the mortgaged property, which was later successfully sold, and the client received its funds

stated the lawyer
Kateryna Manoylenko highlighted that despite all the problems within the judiciary, there are many professional judges in Ukraine who consider complex cases and make legal decisions.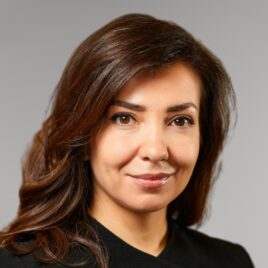 Partner, Head of Litigation and Dispute Resolution practice, Attorney at law
Contacts

31/33 Kniaziv Ostrozkykh St, Zorianyi Business Center, Kyiv, Ukraine, 01010
Recognitions

The Legal 500 EMEA 2023

Who's Who Legal 2022