Anzelika Moiseeva is a partner at GOLAW, attorney at law practicing criminal law. Anzhelika has considerable practical experience as a forensic attorney and has been defending the interests of suspects, accused and victims of crimes for over 18 years. Her work in criminal cases with an economic component, and proceedings related to the investigation of crimes by officials deserve special attention. Anzelika Moiseeva's client roster takes in businessmen, politicians and public officials.
Anzelika Moiseeva has repeatedly participated in the development of draft legislation. In addition, the attorney actively participates in the development of advocacy as an institution in Ukrainian society, its growth, and gives lectures at educational events for young attorneys.
Anzelika Moiseeva is the author of numerous reports, articles and comments for the legal and business press on protection from criminal prosecution. She heads the Criminal Law and Procedure Committee of the Ukrainian National Bar Association.
---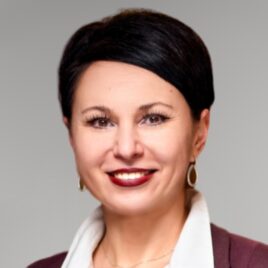 Contacts

31/33 Kniaziv Ostrozkykh St, Zorianyi Business Center, Kyiv, Ukraine, 01010