Kristina Kolchynska is а сounsel, an attorney at law who practices criminal law. She specializes in representing clients in the investigation of business crimes, malfeasances and property crimes.
Kristina provides consultation on matters of economic crimes, enabling protection of the interests of foreign and local companies, as well as their officials, in a comprehensive and effective manner.
Kristina's experience includes representation of business interests in relations with regulatory and law-enforcement bodies both during inspections and in criminal proceedings, successful appeals against the illegal actions of law-enforcement officers, release from attachment of clients' property, protection of business from illegal seizure (raiding). The attorney protects the interests of both suspects, accused at all stages of criminal proceedings, and those of victims and civil plaintiffs in criminal proceedings; represents the interests of witnesses.
---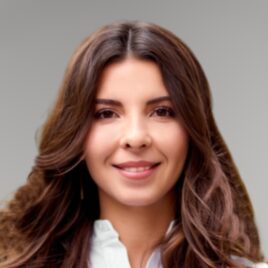 Contacts

31/33 Kniaziv Ostrozkykh St, Zorianyi Business Center, Kyiv, Ukraine, 01010