Pavlo Loginov is an attorney at law with more than fourteen years of successful professional experience in the private and public sectors.
He focuses on developing international cooperation of the firm, advising international corporations and investment funds on various issues of competition and antitrust law, including issues on creating and functioning of joint ventures, international and national economic concentration, abuse of monopoly position and issues related to unfair competition.
The attorney has significant experience in representing Clients before the Antimonopoly Committee of Ukraine in the process of obtaining permits for economic concentration, as well as conducting investigations in various markets.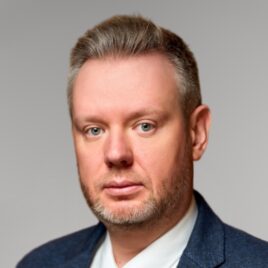 Partner, Head of Antitrust and Competition practice, Attorney at law
Contacts

31/33 Kniaziv Ostrozkykh St, Zorianyi Business Center, Kyiv, Ukraine, 01010