Viktoriia Bublichenko is a Сounsel, Head of Tax, Restructuring, Claims and Recoveries practice. She is well experienced in complex legal support of business, including inter alia, legal counseling of clients in tax, commercial, civil and employment law as well as handling their court cases.
Viktoriia consults Ukrainian and foreign companies on taxation aspects of transactions from the standpoint of Ukrainian and international tax legislation. She provides legal assistance in the course of tax audits and successfully appeals against their results within administrative and judicial procedures.
The attorney also consults financial institutions on aspects of loan agreements conclusion with companies and bad debts recovery under such agreements. Moreover, Viktoriia drafts contracts for companies and legally supports their negotiation and performance.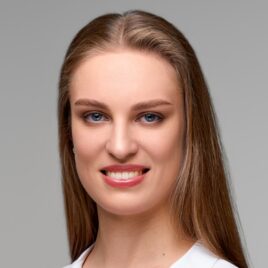 Counsel, Head of Tax, Restructuring, Claims and Recoveries practice, Attorney at law
Contacts

31/33 Kniaziv Ostrozkykh St, Zorianyi Business Center, Kyiv, Ukraine, 01010