Under martial law, ensuring the support of economy is crucial to a country's viability. Businesses should operate for the county's further and stable development.
GOLAW law firm in partnership with ACC invites you to join the webinar "Business under martial law".
During the webinar we will discuss a wide range of issues of business that continues operating during the war, as well as business that has been forced to suspend their activity.
Trying to make most out of the webinar, we decided to hold it in a question-and-answer format. Please send questions concerning your business to events@golaw.ua
❗ Questions for discussion:
🎯 Destruction of office, warehouse, and industrial premises as a result of hostilities: fixing damage and recovering damages;
🎯 Seizure of property and use of production facilities under martial law;
🎯 Evacuation of business to safe areas;
🎯 Labour relations under martial law;
Speakers:
🎤 KATERYNA MANOYLENKO – Partner, Head of Litigation and Dispute Resolution Practice, attorney at law.
🎤 KATERYNA TSVETKOVA – Counsel, attorney at law.
📍 Kateryna Manoylenko heads the Litigation and Dispute Resolution practice. She has a proven track record of complex clients' disputes settlement, which includes not only a full support of cases in courts of all instances and jurisdictions but also pre-trial settlement of disputes and court decisions execution.
The attorney's significant experience as well includes representing clients in complex disputes with public authority, corporate disputes, disputes arising from contractual relationships, in the field of protection of property rights, complex labour disputes, etc.
📍Katerina Tsvetkova is Counsel at GOLAW. She specializes in labour relations.
In particular, she counsels international and Ukrainian companies on complex disputes related to the dismissal of executives and other key employees, drafts labour agreements and contracts, and conducts comprehensive labour law audits. Kateryna also regularly supports clients during audits conducted by regulatory authorities.
📅 Date: 19.04
⏱ Time: 11:00 – 12:00
📹 Format: online (Zoom)
🌐 Language: Ukrainian
❗ Participation is free.
❗ Please note that registration for the event is mandatory.
❗ After registration you will receive a confirmation and a broadcast link to the specified email.
Registration
Online webinar

19 April 2022

11:00 -12:00
Register now
Speakers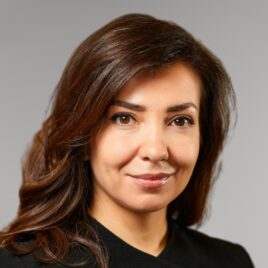 Partner, Head of Litigation and Dispute Resolution practice, Attorney at law