Ukrainian privatization is gaining momentum: more and more assets are getting privatized.
What is more, new regulation has created a foreign investor-friendly environment. The new clear and transparent privatization procedure opens opportunities for foreign investors to expand their businesses by means of acquiring unique and attractive assets in Ukraine.
GOLAW law firm jointly with EGAP (The Export Guarantee and Insurance Corporation) and under the auspices of the Embassy of Ukraine in Prague kindly invites you to join the expert discussion, during which we will negotiate practical aspects of preparation, participation in auctions, and post-auction stages of privatization process as well as its financing.
Become aware of how to make everything properly and not lose the opportunity of purchasing unique assets in Ukraine.
Date: July 1, 2021
Time: 11:00 – 12:40 (EET)
Location: Online via Zoom
Registration at the link: https://bit.ly/3zzENTH
Language: Ukrainian / Russian / with simultaneous translation into English
Event planner: GOLAW
Target audience: CEOs and CFOs, business owners, legal counsels.
Agenda:
How privatization in Ukraine works: types of assets and general overview of the procedure
Buyers' eligibility requirements
Peculiarities of foreign investors' participation in privatization
Financing of privatization
Practical tips on how to prepare for privatization
Success stories and what mistakes of potential buyers prevented them from successful privatization (real cases)
Insurance of investment in Ukraine by EGAP
Q&A session
Registration
Online webinar

1 July 2021

11:00 -12:40
Register now
Speakers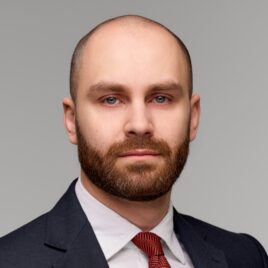 Partner, Head of Corporate Law and M&A practice, Attorney at law