On October 18-19, Valentyn Gvozdiy, Managing Partner at GOLAW, and Iryna Kalnytska, Head of Tax Practice at GOLAW, will take part in the Ukrainian CFO Forum.
On the first day of the Forum, Iryna Kalnytska will share her recent experience with regard to tax disputes, related risks, and ways to resolve them with the help of the GR strategy. The price of judicial proceedings and court fees is a separate issue. Implementation of the GR strategy is an efficient and less costly method for resolving
tax disputes.

The second day of the Forum will be no less interesting. Valentyn Gvozdiy, Attorney at law and Managing Partner at GOLAW, will conduct a public live interview with Business Ombudsman Algirdas Šemeta. They will talk about the problems of protecting businesses in Ukraine. Particular attention will be paid to the possibilities provided by the
Business Ombudsman Council to entrepreneurs and ways to properly use them. Specific questions will also be asked about tools for protecting businesses during
inspections conducted by the security bodies, blocking of goods by the customs office, problem with VAT refund, etc. Live interview will be conducted from 10.40
to 11.00 am at the Parkovyi Exhibition Centre.

This year, the Ukrainian CFO Forum will be attended by nearly 300 delegates. It will become a meeting place for businesses and professionals, who will share their
experience, discuss the latest trends and the upcoming business developments.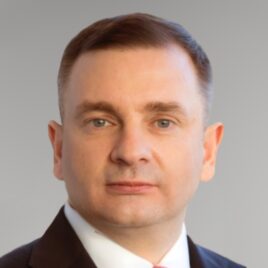 Managing Partner, Attorney at law, PhD
Contacts

31/33 Kniaziv Ostrozkykh St, Zorianyi Business Center, Kyiv, Ukraine, 01010
Recognitions

The Legal 500 EMEA 2023

Who's Who Legal 2022