Ukrainian large-scale privatization has been unlocked
On March 30, 2021 the Ukrainian Parliament has adopted the Draft Law No. 4543 aimed to unblock the large-scale privatization in Ukraine.
The Draft proposes to abolish the prohibition of large-scale privatization auctions, which earlier was introduced due to anti-COVID restrictive measures.
The law will come into force upon its signing by the President of Ukraine and promulgation.
Why this step is important?
Ukraine striving for investment and moves forward to implement privatization plans. State Property Fund of Ukraine intends to raise up to UAH 12 billion from privatization in 2021. Therefore, it is a great opportunity for both local and foreign investors and time for action.
Currently, 24 large-scale privatization assets are presented on the official web-site.
The list includes state owned mining and chemical giants, machinery producers, electricity suppliers, distribution system operators, hotels, etc.
Upon unlocking the tenders, there is a high chance that some of the objects can be privatized during 2021, namely:
JSC "United Mining and Chemical Company";
JSC "Odesa CHP"
JSC "Kherson CHP"
JSC "Dnipro CHP
JSC "Kryvyi Rih CHP"
SOE "Severodonetsk CHP"
PrJSC "Mykolayivska teploelectrotsental" (Mykolayiv CHP)
JSC "Mykolaivoblenergo"
JSC "Kharkivoblenergo"
PJSC "Zaporizhzhiaoblenergo"
JSC "Khmelnytskoblenergo"
Partial privatization of Naftogas, Ukrzaliznytsia and other giants can be allowed in nearest future
The Ukrainian Parliament has adopted in the first reading the Draft Law No. 4020 "On the list of state owned objects prohibited from privatization".
The current wording of the Draft contains lists of state owned enterprises (hereinafter "SOE") from the strategic industries, such as energy, defense, railway, space industry, communication enterprises etc., which are prohibited from privatization, in particular:
The list of SOEs completely prohibited from privatization (such as Energoatom, Ukrhydroenergo, Ukrenergo, Guaranteed Buyer, Chernobyl NPP, defense industry SOEs etc.).
The list of SOEs privatization of which is partially allowed provided that 50% + 1 of shares will be kept by the state. This list contains 9 SOEs including, inter alia, Antonov SE, Zoria chemical plant, Naftogaz, Ukrzaliznytsia. Thus, in fact, it is proposed to allow partial privatization of the mentioned SOEs.
In addition to the abovementioned lists, it is intended to adopt also lists of objects of the forestry industry, culture and sport assets prohibited from privatization.
Adoption of the law will promote raise of investments and abolishing of limitation of investment activity. At the same time, the law will prevent privatization of strategic assets, which ensures protection of interests of Ukraine.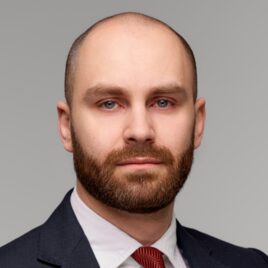 Partner, Head of Corporate Law and M&A practice, Attorney at law
Contacts

31/33 Kniaziv Ostrozkykh St, Zorianyi Business Center, Kyiv, Ukraine, 01010