On April 6, 2022, Valentyn Gvozdiy, the Managing Partner of GOLAW, was invited to speak at the GEODE Board Meeting on the energy crisis in Ukraine caused by the war with russia.  
In the last few years, Ukraine made incredible progress in preparing its energy system for integration with Europe. The unified EU-Ukraine energy system will play a key role in providing energy security for Ukraine and the entire European continent. 

Last month was the most difficult for the Ukrainian energy sector in the history of Ukraine's independence. We have never seen such audacious destruction of critical energy infrastructure, captures, and shelling of the nuclear power plants. Every day, Ukrainian energy companies contribute to restoring the infrastructure, ensuring a stable electricity supply, and delivering energy security in Ukraine. After the war, our consolidated efforts will be directed to assuring transparent privatization, new export opportunities, upgrading outdated infrastructure, and developing sophisticated technologies, thus approaching our complete energy independence.

I am happy that our European partners stand together with Ukraine and are committed to rebuilding and reconstructing Ukraine's energy system.

said Valentyn Gvozdiy
---
GEODE is the association of European independent distribution companies of gas and electricity. It represents more than 1200 companies in 15 countries, both private & public owned, and serves a population of 100 million people.
GEODE defends the interest of the local distributors in front of energy authorities on a national and international level and allows the exchange of expertise, data share, and competence.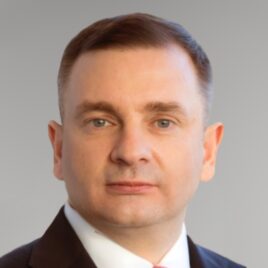 Managing Partner, Attorney at law, PhD
Contacts

31/33 Kniaziv Ostrozkykh St, Zorianyi Business Center, Kyiv, Ukraine, 01010
Recognitions

The Legal 500 EMEA 2023

Who's Who Legal 2022