On October 6, Kyiv hosted the International Sustainability Forum 2022, which aims to restore and develop the economy based on sustainability principles. Dr. Valentyn Gvozdiy, the Managing Partner at GOLAW, who is also the Head of the Supervisory Board at Ukrhydroenergo PJSC, took part in the discussion. 
Being adept in legal regulation and implementation of corporate governance in Ukraine, Valentyn told about the importance and prospects of implementing the best practices of corporate governance in the energy sector. The speaker also taking as an example Ukrhydroenergo PJSC emphasized that corporate governance reform led to the company's sustainable development and improvement of financial efficiency.
Today, companies that implement "green" projects are the real drivers of the economy. Ukrhydroenergo is a vivid example of a company that has chosen the path of sustainable development. 

Moreover, I am quite sure that state-owned companies have to be corporatized since an efficient system of corporate governance is designed to work for the shareholder and carry out strategic management of the company in its best interests

concluded the speaker
GOLAW is one of few law firms that advises on issues of corporate law, implementation of corporate governance reform, and in practice implements projects in the field of "green" energy of the highest complexity. For many years, the firm's lawyers have successfully supported transactions in the field of energy with a focus on renewable sources. The firm's clients are international companies, investors, and developers implementing projects in the field of solar, wind energy, and biomass.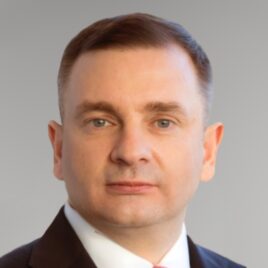 Managing Partner, Attorney at law, PhD
Contacts

31/33 Kniaziv Ostrozkykh St, Zorianyi Business Center, Kyiv, Ukraine, 01010
Recognitions

The Legal 500 EMEA 2023

Who's Who Legal 2022