11 May 2022
- Publication
Military aggression of the russian federation against Ukraine has significantly influenced operation of various businesses in Ukraine. Some of them are put on hold because of danger for employees and disruption of supply chains; some factories are physically damaged and cannot continue their production in full or in part. As a result, a lot of Ukrainian enterprises may fail to fulfill their contractual obligations, including repayment of debts to national and foreign financial institutions.
According to the National Bank of Ukraine, the ratio of non-performing loans in Ukraine was 30% as of January 1, 2022. It is obvious that this level has increased since the start of hostilities on February 24, 2022. However, there is no data on how considerable is the increase.
Ukrainian banks often try to mitigate the issues faced by debtors by offering restructuring options, including partial debt waivers, re-arrangement of payment deadlines, etc.
In addition, the introduction of martial law is generally recognized as force majeure. This fact, under some conditions prescribed by loan agreements, may lead to exemption from liability for late payment, such as increased interest, fines, and/or penalties. Loan agreements can also provide other options for the events of force majeure, including the obligation of the parties to enter into restructuring negotiations.
In the present circumstances, it is also reasonable for the foreign creditors to consider restructuring options as soon as any payment issues arise. This may mitigate the risk of the debtor becoming fully insolvent, and enable the creditor to receive the most comprehensive repayment possible. In some situations, accrual of interest may be temporarily suspended, and the interest, which is already due, may be partially waived.
A separate problem is mortgage foreclosure during martial law in Ukraine. Firstly, the mortgaged property may be damaged or completely destroyed during the hostilities. It is important to negotiate the algorithm of actions for the debtor in such cases if it is not provided in the mortgage agreement. Secondly, some powers of notaries and functioning of the Unified State Register for Property Rights to immovable property are limited for the period of martial law, especially on temporarily occupied territories. This may complicate the registration of mortgages and property rights (in case of foreclosure).
GOLAW has significant expertise in insolvency and restructuring and can provide legal advice to foreign banks and other financial institutions working with Ukrainian debtors.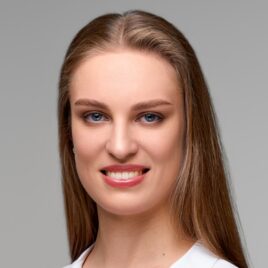 Counsel, Head of Tax, Restructuring, Claims and Recoveries practice, Attorney at law
Contacts

31/33 Kniaziv Ostrozkykh St, Zorianyi Business Center, Kyiv, Ukraine, 01010