11 January 2021
- Publication
«Although it sounds simple, in practice privatization of the leased property requires strict adherence to the law established procedure», says GOLAW real estate lawyer Oleksandr Melnyk regarding the leased state property purchase upon its improvement in #Ukraine. Keep in mind four necessary steps:
Receiving consent for the improvements.
Construction works.
Privatization.
Watch this first video of the #GOLAW_LeaseInUkraine series to make the previous three steps clear! 😉 Only 4 minutes to understand what are the main points shall be taken into account to make privatization of the leased property in Ukraine properly.
Subscribe to GOLAW news on social networks to always be aware of the most important legislative changes: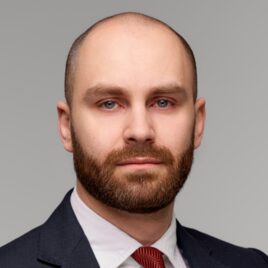 Partner, Head of Corporate Law and M&A practice, Attorney at law
Contacts

31/33 Kniaziv Ostrozkykh St, Zorianyi Business Center, Kyiv, Ukraine, 01010