26 August 2022
- Publication
Joining the Agreement is carried out to implement into national legislation the rules of the Common Standard on Reporting and Due Diligence for Financial Account Information ("CRS").
We remind that CRS involves the annual automatic exchange of information for tax purposes between member states of the Agreement. The exchange provides for that financial institutions collect information about economic activity on accounts of individuals, companies, and other corporate entities, after which they transfer it to the tax authorities of their country. These tax authorities forward the received information to the country of tax residence of the owner of such an account or its controlling person.
The automatic exchange of information between the State Tax Service of Ukraine and the member states' competent authorities will be possible if additional legislation that regulates the exchange is adopted, including the procedure of interaction between financial institutions and the tax authority, submission of reports, inspections, etc.
In order to implement CRS standards, the Ministry of Finance of Ukraine has developed a draft law "On Amendments to the Tax Code of Ukraine and some legislative acts of Ukraine regarding the implementation of the international standard on automatic exchange of information on financial accounts" which was published on its official website on August 25, 2022.
Currently the Ministry of Finance of Ukraine is accepting comments and proposals regarding the draft law content.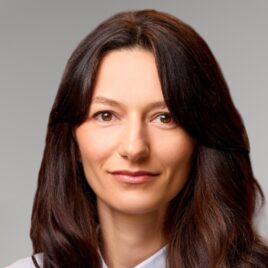 Senior Associate, Attorney at law
Contacts

31/33 Kniaziv Ostrozkykh St, Zorianyi Business Center, Kyiv, Ukraine, 01010