Tetiana Fedorenko is specializing in tax, civil, economic, labor law, and business relationship with regulatory authorities, also handles the clients' court cases.
Tetiana provides professional consulting on taxation, legal assistance in the course of tax audits, also has experience and successfully appeals decisions of regulatory authorities both in administrative and judicial procedure; represents the interests of the clients before state authorities; advises international business on tax risks of business transactions, as well as on tax planning issues.
The Associate provides the professional consulting on drawing up of contracts including foreign; legal support of negotiations, real estate transactions; legal support for foreign companies' activities, international supply operations; representation of clients' interests in contractual litigation.
Among her clients are both private individuals (citizens of Ukraine and foreigners) and business of various jurisdictions.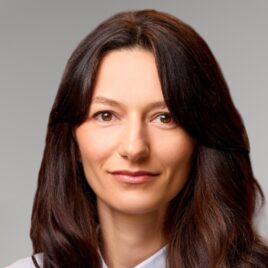 Senior Associate, Attorney at law
Contacts

31/33 Kniaziv Ostrozkykh St, Zorianyi Business Center, Kyiv, Ukraine, 01010