15 November 2022
- Publication
The Supreme Court was considering a non-standard case for the Ukrainian judiciary. A person (Client) contacted a well-known blogger for services to increase the number of subscribers.
The parties entered into a contract, under the terms of which the blogger took an obligation to hold a giveaway, which was supposed to result in 50,000 new subscribers on each of the Client's accounts.
Fees for blogger's services amounted to UAH 500,000. The contract also provided for the liability of the blogger in case of improper provision of services in the form of a fine in the amount of half of the value of the services (250,000 hryvnias).
However, according to the results of the advertising campaign, the Client's accounts did not gain the required number of subscribers – it was possible to collect less than 23 thousand people. A dispute arose between the parties and the Client appealed to the commercial court to protect her rights.
The court of the first instance partially satisfied the claim, levying a fine of 250,000 hryvnias in favor of the Client. The Court of Appeal overturned this decision.
The Supreme Court, reviewing the decisions of the courts of the lower instances, agreed with the conclusion of the court of first instance and the arguments of the Client's lawyers, making notable conclusions.
Namely, the Supreme Court stated that the legal relations that arose between the blogger and the Client are complex and combine several types of services at once: advertising services, organizational services, and video content creation.
The court concluded that the failure to collect the required number of subscribers constitutes an obvious violation of the terms of the contract, and therefore, the Client rightfully demands the amount of the fine in court. At the same time, the court did not find grounds to satisfy the claim in another part, in particular, regarding missed profit, recovery of material and moral damages.
This case demonstrates one of the foundations on which civil law is based – the obligation of the contract, which still must be applied even if the place of the contract's execution is social networks.
https://reyestr.court.gov.ua/Review/105178962
The Commercial cassation court of the Supreme Court ruling as of 07 July 2022 in the case No. 910/1801/21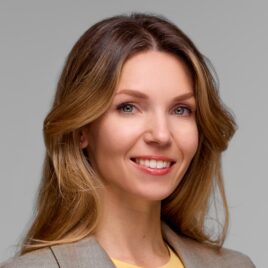 Partner, Attorney at law
Contacts

31/33 Kniaziv Ostrozkykh St, Zorianyi Business Center, Kyiv, Ukraine, 01010
Recognitions

The Legal 500 EMEA 2023

Who's Who Legal 2022