11 April 2022
- Publication
A full-scale Russian military invasion of Ukraine and imposition of martial law throughout the state affected the administration of justice. Thus, in connection with the Russian military aggression, more than 30 court buildings have been destroyed or damaged. In addition, the administration of justice has been suspended in the temporarily occupied territories of the country to prevent threats to the lives and health of judges and litigants.
However, even in martial law, a person's constitutional right to judicial protection cannot be restricted. As a result, there have been changes in the territorial jurisdiction of cases.
The Law of Ukraine "On legal regime of martial law" determines that if it is impossible to administer justice by courts operating in the territory where martial law is imposed, the territorial jurisdiction of court cases heard in these courts may be changed or the location of the courts may be changed under the procedure established by law.
As of April 6, 2022, a list of 128 courts in Donetsk, Luhansk, Mykolaiv, Zaporizhia, Sumy, Kharkiv, Kherson, Chernihiv, Kyiv, and Zhytomyr regions has been determined, whose territorial jurisdiction has been changed due to the inability to administer justice during martial law. The current list can be found at the link.
Thus, the cases will be transferred to the listed courts located in the currently safe territories of the state.
We recommend following the update of information on the territorial jurisdiction of cases on the official website of the Supreme Court on the portal "Judiciary of Ukraine".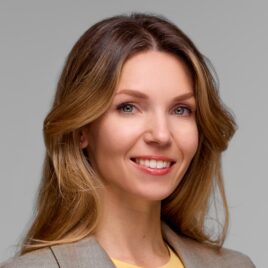 Partner, Attorney at law
Contacts

31/33 Kniaziv Ostrozkykh St, Zorianyi Business Center, Kyiv, Ukraine, 01010
Recognitions

The Legal 500 EMEA 2023

Who's Who Legal 2022