Igor Glushko is a partner at GOLAW, attorney at law practicing criminal law, has been working in the field of criminal law and procedure for over 20 years. The attorney successfully protects the interests of suspects, accused and the victims of crimes. Practicing attorneys supervised by Igor Glushko have repeatedly represented the interests of individuals and legal entities in criminal proceedings, ensured organization of the appeal process against illegal actions by law- enforcement officers. Ihor Glushko's clients are businessmen, politicians and public officials.
Igor Glushko has extensive experience of legal support in the negotiation process on return of illegally held assets and documents, representing the interests of companies before law- enforcement bodies, organizing the process of establishing the value of financial losses caused by criminal actions, etc.
The attorney is the author of a textbook called the Beginning of Criminal Proceedings. Recommendations of an Attorney, published in 2018.
---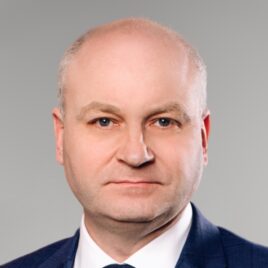 Partner, Head of Criminal Law and White Collar Defence practice, Attorney at law
Contacts

31/33 Kniaziv Ostrozkykh St, Zorianyi Business Center, Kyiv, Ukraine, 01010