Natalia Matviichuk is a senior associate at GOLAW, and she is specializing in civil, commercial, labor and maritime law. She successfully accompanies litigation in the field of protection of labor rights, honor, dignity and business reputation of clients, ownership of movable and immovable property, in disputes arising from land relations, including between legal entities and state authorities.
In addition, Nataliia successfully represents the interests of clients in family disputes, in particular, regarding the separation of property of a spouse, obtaining a permit for the departure of children abroad, inheritance; in disputes with supervisory bodies, state registrars, in cases that are concerning appeals against decisions of actions and inactions of state authorities and local self-government, as well as litigation of other specialization.
She provides legal advice to the clients of the company on the registration of labor relations, observance of legislation on protection of consumer rights, land lease, contractual relations, and protection of intellectual property rights. Natalia accompanies projects on employment and dismissal of employees, lease and privatization of state and communal property, registration and liquidation of economic entities.
Natalia is a coauthor of the methodological recommendations on taxation of advocacy, issued by the National Association of Advocates of Ukraine, as well as the author of a number of articles and publications in professional editions.
---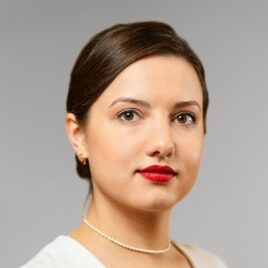 Senior Associate, Attorney at law
Contacts

31/33 Kniaziv Ostrozkykh St, Zorianyi Business Center, Kyiv, Ukraine, 01010