14 September 2023
- Publication
Article 66 of the Criminal Code of Ukraine does not limit the list of mitigating circumstances, giving the court the discretion to weigh any favorable circumstances when deciding on the type and degree of punishment for the convicted.
In a judgment in case No. 442/2407/22 dated July 19, 2023, the Criminal Court of Cassation of the Supreme Court has concluded that the court may consider the transfer of bail to a fundraising account to support the Armed Forces of Ukraine as a mitigating circumstance.
The essence of the criminal proceeding is that the person has been found guilty of causing grievous bodily harm to the victim under Part 1 of Article 121 of the Criminal Code of Ukraine (hereinafter – the CC of Ukraine). Based on Article 75 of the CC of Ukraine, the court has discharged the convict from punishment on probation. The first-instance court has considered the bail donation to the Armed Forces of Ukraine and the convict's fulfillment of his procedural duties in good faith. The Court of Appeal upheld this verdict.
The prosecutor filed a cassation appeal, disagreeing with the decisions of the previous instances. The prosecutor argued that the voluntary transfer of the funds deposited as bail by donating them to the Armed Forces of Ukraine could not be regarded as a mitigating circumstance. Since the convict's sister paid the bail, she held the procedural status of the pledgor and had absolute discretion to funds disposal as she deemed appropriate, irrespective of the convict's preferences.
However, the Supreme Court disagreed with the prosecutor's legal position. According to the Court, the decision to donate the bail to the Armed Forces of Ukraine has been made with the convict's consent, and the bail has been posted in his interests. Concerning this matter, it is inconsequential who posted bail at the onset of the criminal proceeding.
Thus, through this legal opinion, the Supreme Court has expanded the scope of mitigating circumstances, aligning with the principles of personalized punishment and fair trial.
Find more current court positions, key legislative changes, and insights on Criminal Law in Ukraine at 👇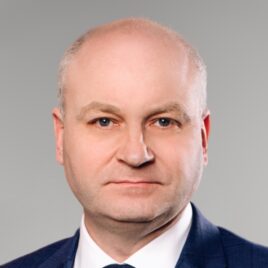 Partner, Head of Criminal Law and White Collar Defence practice, Attorney at law
Contacts

31/33 Kniaziv Ostrozkykh St, Zorianyi Business Center, Kyiv, Ukraine, 01010
Recognitions

The Legal 500 EMEA 2023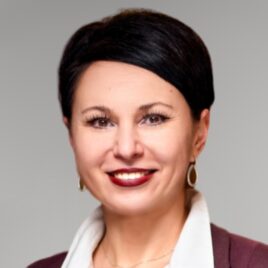 Partner, Attorney at law
Contacts

31/33 Kniaziv Ostrozkykh St, Zorianyi Business Center, Kyiv, Ukraine, 01010
Recognitions

The Legal 500 EMEA 2023